Springtime is the perfect time to make some easy improvements on your Breckenridge vacation rental. Although our property management team completes their thorough list of maintenance tasks at each property, consider elevating the rental experience for your guests by replacing fixtures or updating furnishings and décor.
Our partners at Collective Design Group offer homeowners in Summit County and beyond full-service interior design, architecture services, and a curated collection of furnishings and accessories available at their boutique Showroom in Frisco.
Here, Mandy Black, an Associate Designer at Collective shares ways she helps short-term rental homeowners update their spaces with easy interior design ideas.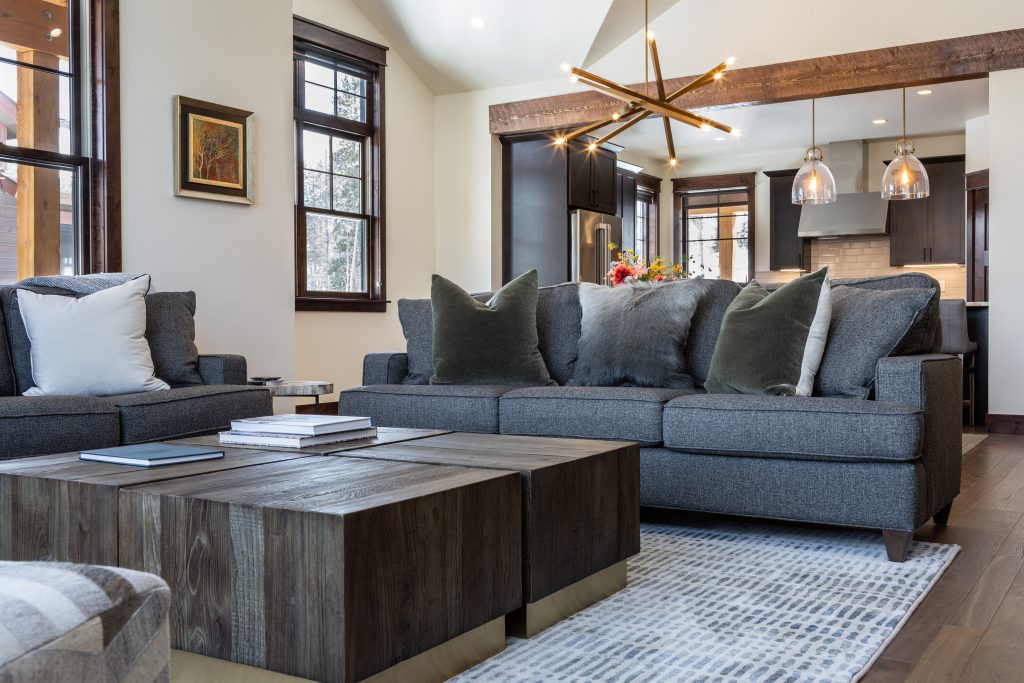 Check out 7 easy interior design improvements for your Breckenridge vacation rental…
1. Neutral furnishings help to lighten and open up your living space. By choosing a more neutral fabric, it's easy to switch up the design and add pops of color with throw pillows and other décor.
2. Performance grade fabrics on sofas and chairs are easy to clean and are designed to handle the increased use that comes with being in an active rental program. Even with a constant influx of guests, your furnishings should be easy to clean, durable, and long-lasting.
3. Consider updating your bedding and pillows for a sleek, modern look. Replacing heavy, dark fabrics with lighter options give your bedrooms a clean and airy feel. We can help you choose bedding that is stylish, durable and machine washable.
4. Lighting is easy to change and can entirely alter the feel and look of a room. Consider incorporating modern or transitional light fixtures, depending on your personal aesthetic.
5. Keep in mind the fragility of lamps, vases, and other similar accessories. Coffee table books, faux florals and candles are a great, durable option.
6. Choose accent pillows or pillow covers and throws that are easily machine washable. This keeps the main living spaces clean for guests, is easy maintenance for the cleaners, and will keep your fabrics in great shape.
7. Lighten and brighten your spaces by giving your walls a fresh coat of paint. This is one of the simplest and most impactful ways to change the feel of your room and give it a nice makeover. Also, updating old carpet, damaged flooring, and outdated countertops can have the same, brightening effect.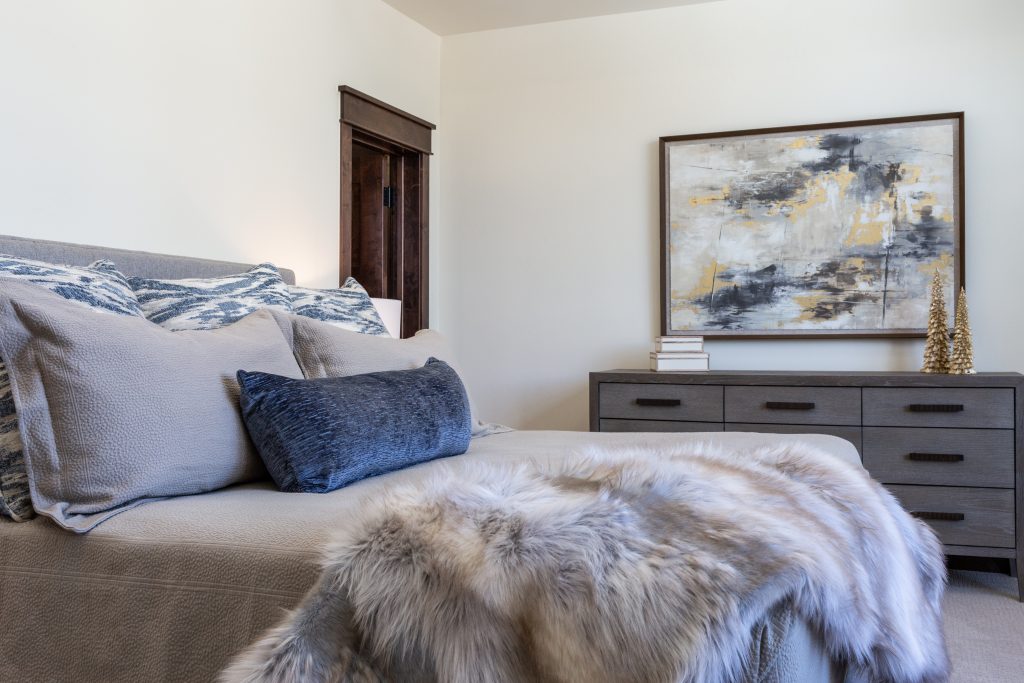 Have more questions on how to update your rental property through design? The team at Collective is here to make your project seamless, no matter the size or budget. Feel free to reach out to their team of designers or get in touch with our property management team today to discuss each option. We can't wait to work with you!